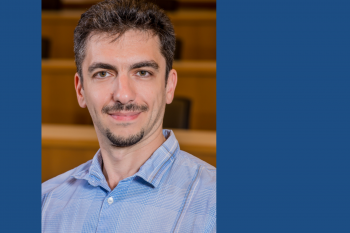 August 4, 2022
We are pleased to share that LIDS professor Alexander (Sasha) Rakhlin (Department of Brain and Cognitive Sciences) was one of 15 faculty members to receive a 2022 MIT Teaching with Digital Technology Award. Sasha was noted in particular for "his ability to make complex material understandable" to his students.
MIT's Teaching with Digital Technology Awards, co-sponsored by Open Learning and the Office of the Vice Chancellor, are student-nominated awards for faculty and instructors who have effectively used digital technology to improve teaching and learning at MIT. The goal is to recognize these educators for their innovations, and to give the MIT community the opportunity to learn from their practices.
This year, students submitted 207 nominations, representing 5 schools, 12 departments, and 15 different subject areas.