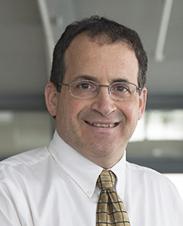 June 12, 2017
We are pleased to share that Prof. Eytan Modiano has been appointed LIDS Associate Director, effective July 1, 2017.
Eytan, a long-time and committed LIDS citizen, is a Professor and Associate Department Head of the Aeronautics and Astronautics Department. He joined MIT in 1993, first as a Member of Technical Staff at Lincoln Laboratory, and since 1999 as a faculty member.  His research is on communication networks and protocols with emphasis on satellite, wireless, and optical networks. He is a Fellow of the IEEE and an Associate Fellow of the AIAA.
In his new role, and among several other responsibilities, Eytan will serve as a natural bridge with the sizeable Aero-Astro community within LIDS. Most important, Eytan will oversee activities related to the student community, ranging from professional and mentoring issues to social events.