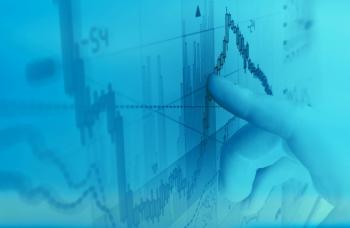 Article Author
Date Published
August 4, 2016
Link to Original Article
In a world where data sets grow at an exponential rate due to new tracking mechanisms applied to everything from smartphones and televisions to online shopping and social media,MIT Professional Education and the MIT Institute for Data, Systems, and Society (IDSS) present the latest online course, Data Science: Data to Insights, beginning Oct. 4. This six-week course will help professionals translate immense amounts of raw data into actionable insights. Participants will review a broad spectrum of topics including recommendation engines, regressions, network and graphical modeling, anomaly detection, hypothesis testing, machine learning and big data analytics. This new course is designed for professionals, from data scientists at startups to data analysts at larger corporations, looking to enhance their ability to understand and analyze large data sets.
Bhaskar Pant, executive director of MIT Professional Education, says: "The onset of massive amounts of data (big data) has left professionals struggling to make sense of what is relevant and vital to their company's decision-making process and success. At MIT Professional Education, we're excited to partner with the newest department in the School of Engineering, IDSS, to address a key challenge facing industry today."
"With its emphasis on using data to gain the insights needed to make key decisions — ultimately, to address real-world challenges — IDSS is well-positioned to lead this exciting education effort," says Munther Dahleh, IDSS director and the William A. Coolidge Professor of Electrical Engineering and Computer Science.    
Co-leading the course are IDSS faculty members Devavrat Shah, professor of electrical engineering and computer science, and Philippe Rigollet, associate professor of mathematics. Through lectures taught by Shah, Rogollet, and other faculty colleagues at IDSS, participants will learn theories, strategies, and tools to solve some of the top data management challenges. Topics addressed in the course will include clustering and when it should be used, best practices for experiment design and hypothesis testing using data, model selection to avoid over-fitting, machine learning trends and the differences between graphical and network models. Following completion of the course, participants will be prepared to analyze their big data, increase organizational efficiency and address their company's most pressing data challenges.
"Data scientists within modern organizations need to build three things: a sensing platform that gathers or collects the right data; infrastructure that stores the data and provides ability to do computation at scale; and an information extraction and decision-making system that uses statistical and machine-learning approaches to extract information from data to make meaningful decisions," says Shah. "These three components are fundamentally intertwined. This course looks primarily at the third component, and also provides guidelines as to what is the right data to collect for the given set of decisions."
Registration is now open for Data Science: Data to Insights, which will be delivered globally via the open-sourced online education platform, edX. MIT Professional Education Digital Programs provide companies and professionals the ability to undertake training in vital areas virtually from anywhere in the world. Upon successful completion of the course, participants will receive an MIT Professional Education Certificate of Completion and Continuing Education Units (CEUs).
Reprinted with permission of MIT News.