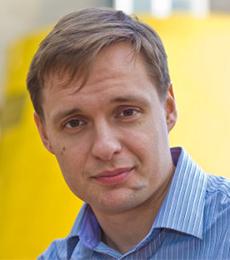 June 29, 2020
It is our great pleasure to share that LIDS professor Yury Polyanskiy received the IEEE Information Theory Society's 2020 James L. Massey Award. The award recognizes outstanding achievement in research and teaching by young scholars in the Information Theory community.
Yury is an Associate Professor of Electrical Engineering and Computer Science. His research currently focuses on basic questions in information theory (especially in connection with statistics and machine learning), error-correcting codes, wireless communication and fault-tolerant and defect-tolerant circuits.
Read more about Yury and his work HERE.
Read more about the Massey Award HERE.